Chengdu, Sichuan, the birthplace of the "Shu"Nation, is the land of abundance. It has rich natural gas resources. Thousands of years ago, the ancient Shu civilization originated here. Under the protection of the sun bird, it lit the first bonfire of human civilization and sounded the first trumpet to open up the land.
When the wheel of history progressed to the year 2002, a gas company named "TYHJ" was established here, "TY", Taiyu Gas, On the Top of "Mount TAI", "HJ", HongJin Gas, a bright future. Goal to Made great contributions to the rapid development of the industry in Greater China, and provided a steady stream of "Gas blood" for the continuation of national life.
"TY", Taiyu Gas, On the Top of "Mount TAI", "HJ", HongJin Gas, a bright future.
19 Years Industrial Gases manufacture supply experience, One-stop industrial gas supply
Solution to the world, Support gas refilling, gas analysis, gas application design,and gas transportation. let our customer buy gas easy.
With the development of the business and the increase in gas trade volume, the company has reviewed and summarized the laws and characteristics of the Chinese gas market from a strategic height, combined with the company's own positioning, Put forward the strategic positioning of terminal extension, reorganize and propose a business model based on "domestic trade services, warehousing and logistics as guarantee, and foreign trade as development".

| | |
| --- | --- |
| Fuel Gases | CH4, C2H2, CO, |
| Welding Gases | Ar-He, Ar-H2, Ar-O2, Ar-CO2, CO2, O2, N2, H2 , Ar-He-CO2, Ar-He-N2, |
| Liquid Gases | C2H4, SO2, CO2, NO2, N2O, C3F6, H2S, HCl, BCl3, BF3,SF6 |
| Calibration Gases | CH4-N2, NO-N2, H2S-N2, CO2-N2, SF6-N2, SiH4-He |
| Doping Gases | AsH3, PH3, GeH4, B2H6, AsCl3, AsF3, H2S, BF3, BCl3, |
| Crystal growth | SiH4, SiHCl3, SiCl4, B2H6, BCl3, AsH3, PH3, GeH4, Ar, He, H2 |
| Gas phase etching | Cl2, HCl, HF, HBr, SF6 |
| Plasma etching | SiF4, CF4, C3F8, CHF3, C2F6, NF3, SF6, BCl3, N2, Ar, He |
| Ion Beam Etching | C3F8, CHF3, CClF3, CF4 |
| Ion implantation | AsF3, PF3, PH3, BF3, BCl3, SiF4, SF6, N2, H2 |
| CVD Gases | SiH4, SiH2Cl2, SiCl4, NH3, NO, O2 |
| Diluent Gases | N2, Ar, He, H2, CO2, N2O, O2 |
| Doping Gases | SiH4, SiCl4, Si2H6, HCl, PH3, AsH3, B2H6, N2, Ar, He, H2 |
Since TYHJ was established in 2002, our R&D team has grown from a small group to more than 100 people. The area of the factory has expanded to 5,000 square meters. In 2019, the turnover reached 1.1 million US dollars in one fell swoop. Now we have become a leading industrial gas supplier which is closely related to our company's corporate culture:
Culture: Pragmatic, Upright, Enterprising, Altruistic
Mission: Buy Gas Easy
Dare to venture, dare to try, dare to think and do.
stick to honesty is the core.
Free employee training, set up an employee canteen, and provide three meals a day for free.
Establish a lofty vision ,pursue "let all work be Perfect."
Is this office like a coffee bar? Not, it's our Chengdu branch working office in CBD area with Young design.
Welcome to visit us, You will feel full of youthful spirits here.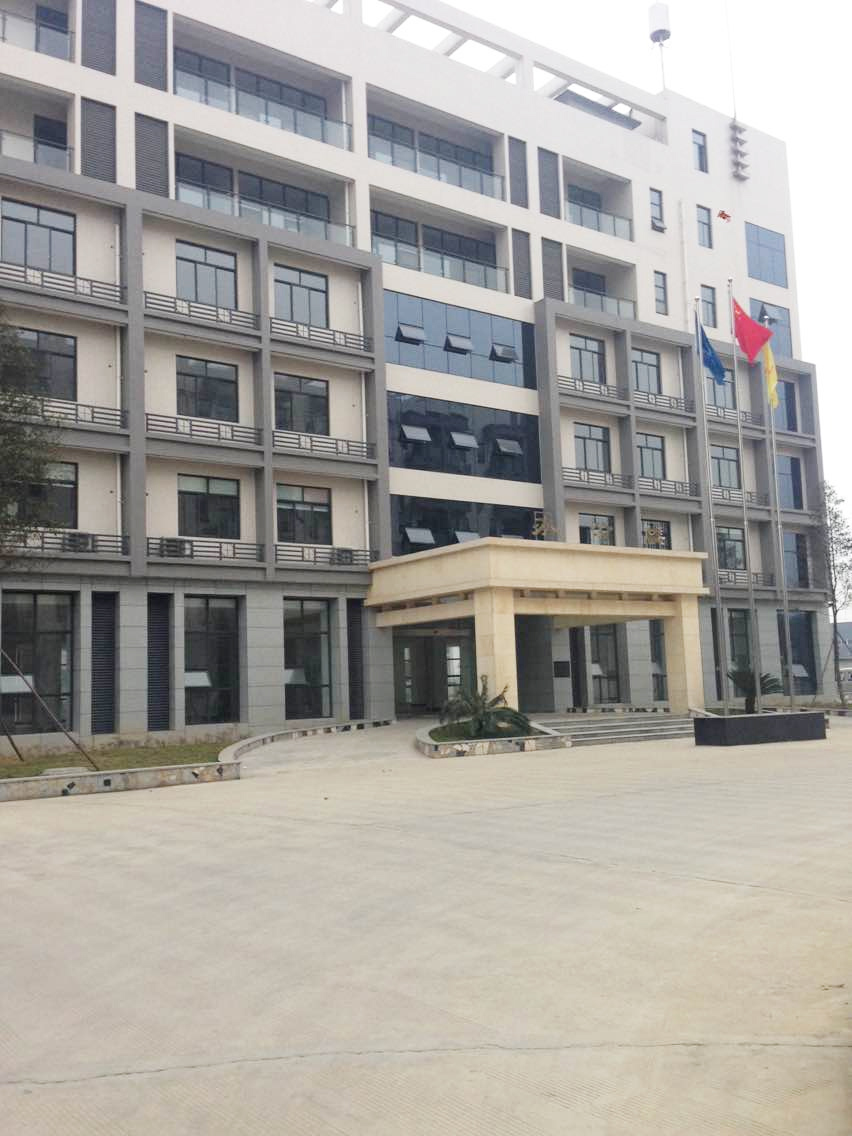 This picture is our Chengdu Oxygen gas Plant Administration Office building which has 5 floors, located in Longquanyi district of chengdu city.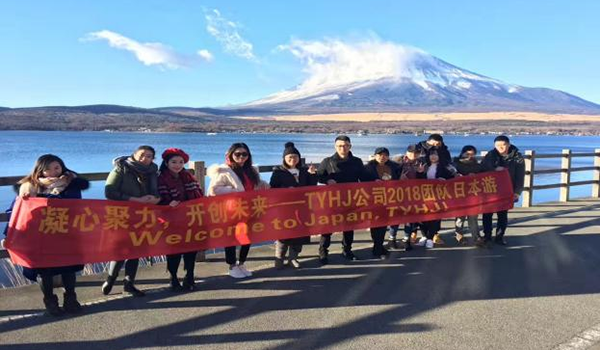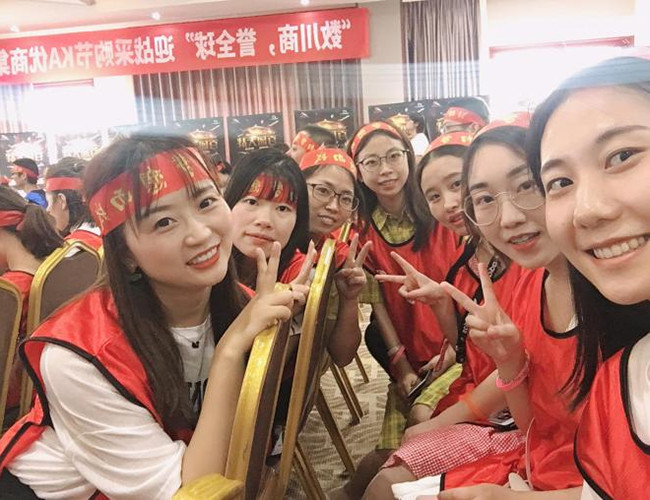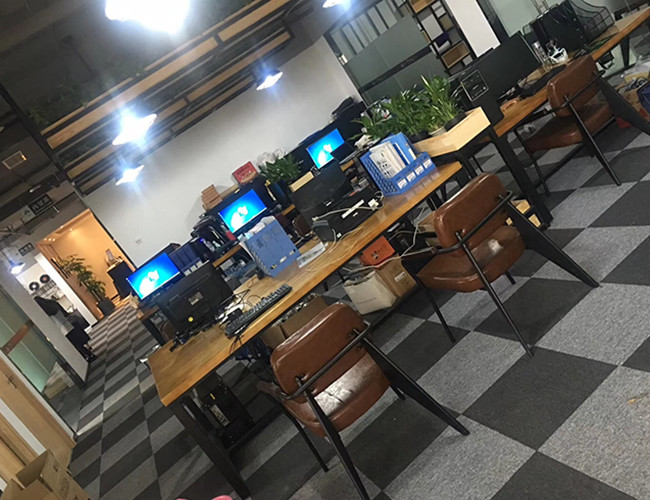 In June of 2017, Chengdu office whole international sales department have a special outing camping activity in Xichang city Mountain, spent a very happy time with nature.
In Dec of 2018, celebrating TYHJ 2018 annual sales volume increase to 9.9 million U.S. dollars. Top sales team has a team vacation in Japan for 7days in company cost. We took this picture under Mount FUJI.
In Sep of 2019, our company organized a meaningful PK event. Firstly our team has a Outward Training which
improve team cohesion. This PK event has 50+ firms in international business, finally we got a A grade.